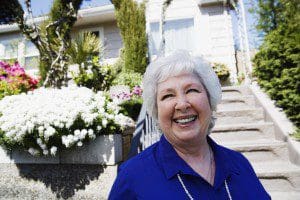 Going The Extra Mile: Excellent Care Giving
Providing Excellent Care Giving: Premier Caregiver Services
If someone is prepared to go the extra mile, they will do everything they can to help or to make something succeed. That person goes above and beyond their duty while exceeding expectations. The expression "going the extra mile" probably comes from the Bible, when Jesus declares in his Sermon on the Mount, "Whoever forces you to go one mile, go with him two." When it comes to care giving, Premier Caregiver Services will go the extra mile, every time.
At Premier Caregiver Services we aim to provide our patients with the highest satisfaction and care giving that they deserve. Going the extra mile sets us apart from the majority of the competition. At Premier Caregiver Services, we will lift up our patients brows, build trust, and give them the leading home care services and products. Going the extra mile and demonstrating our commitment to excellence has a huge impact on decision making both consciously and subconsciously with everyone we come in contact with.
You see, referrals and patients are lost because they fear their DME company will make a poor decision, push them to the side, and often forget about them. Premier consistently demonstrates excellence in the care giving services and products we provide. It's true, great service is crucial in these tough economic times – it is important we make our services available to our patients 24/7 and promptly answer any questions or concerns that may arise.
Premier Caregiver Services focuses on the quality, not the quantity, of the services we provide. Here is a short list of what sets our customer service apart:
Responding to patients promptly and as soon as possible

Keeping patients updated
Listening to our patients
Keeping our promises
Patience in everything we do
Possess knowledge about the Home Care industry
Demonstrating empathy
https://www.premiercgs.com/wp-content/uploads/2015/03/care-giving.jpg
200
300
Premier Caregiver Services
https://www.premiercgs.com/wp-content/uploads/2023/06/PCGS_logo.png
Premier Caregiver Services
2015-03-12 16:29:34
2023-10-06 10:05:13
Going The Extra Mile: Excellent Care Giving